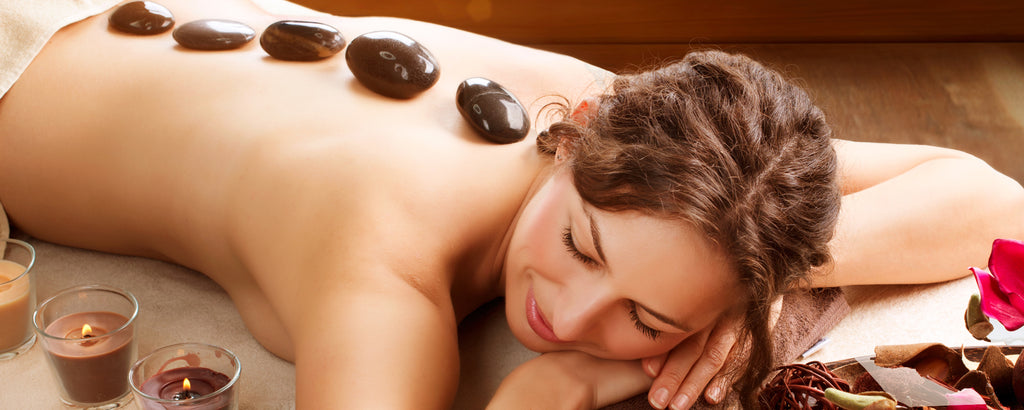 Hot Stone Massage is a natural therapy in which heated stones are positioned on parts of the body to re-energize and heal aching muscles. The stones used are river rocks or smooth-surfaced stones made of basalt which are heated in sanitizing water before use. Hot Stone Massages are beneficial on both physical and psychological levels.
Improved Circulation
Heated stones are placed on trigger points on your body before beginning the massage. As the heat from the stones penetrates deeper into your tissues, your blood vessels open, resulting in improved circulation.
Pain Relief
While all types of massage can help relieve pain caused by tense muscles, stiff joints or injuries, a hot stone massage may provide greater relief due to the intense nature of the massage.
Muscle Relaxation
The heat from the stones helps your muscles relax, allowing the massage therapist to manipulate your deep tissues more effectively and release tension, while easing sore muscles.
Mental Benefits
A luxurious hot stone massage eases away your mental stress and tension and leaves you feeling relaxed and rejuvenated.
Book your Full Body Hot Stone Massage at La Vita Spas today