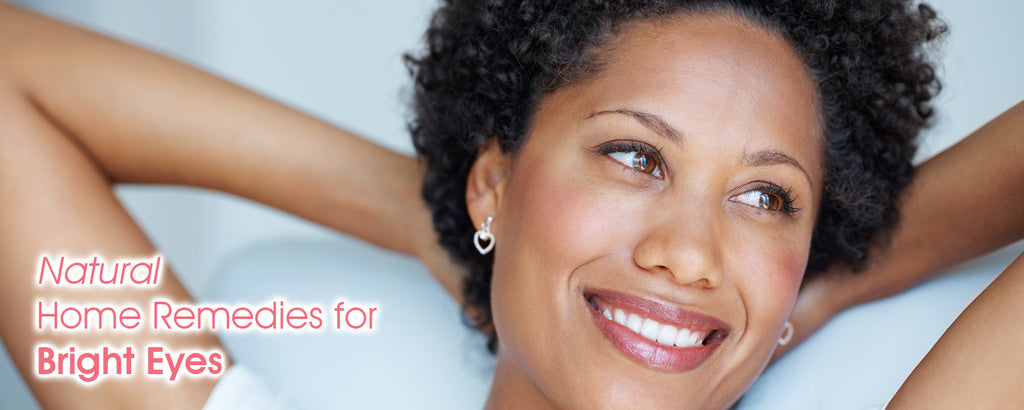 Honey and almond oil mask
Mix one tsp of honey with ½ tsp of almond oil and apply it on your eye contour region. After 15 minutes, rinse with lukewarm water and pat dry.
Apply castor oil to strengthen lashes
Cold-pressed castor oil is packed with vitamin-E and will work wonders for your lashes. Just apply a thin coat on the baseline before bed-time for best results.
Use cooled tea bags
Apply cooled green and black tea bags on your eyes as they will help soothe skin and reduce the puffiness. Keep them on 15 minutes and follow this treatment regularly for best results.
Use rose water for hydration
Rose water can instantly brighten your eyes and is also one of the easiest cures for dark circles. Appling cotton balls soaked in rose water on closed eyes for 15 minutes will do the trick.
Use cold cucumber slices for tired eyes
If you have been staring at a computer screen for too long, take two slices of cucumber and place it on your eyes for 15 minutes. In addition to cooling properties, cucumber will also help lighten dark circles if any.