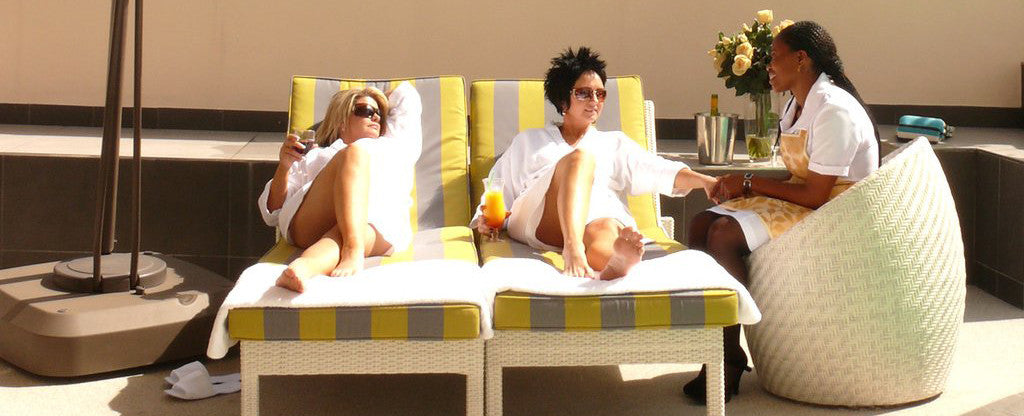 Having a long day? If you are a 'Durbanite' and looking for one of the best kept secrets on the golden mile, a place where you can really relax and escape
Lean in close and read….
Set within the Palace All Suites – La Vita Spa has one of the best views along Durban's Golden Mile, this gem of a wellness spa is such a delight to the senses. The moment you step off the elevator and towards the doors, your body already starts to feel all the good vibrations. The calming atmosphere, soothing aromas and calming music truly delight.
I tried to think how I could put into words, how truly beautiful the spa really is, from the tall ceilings with crown mouldings, elegant chandelier and mosaic. What really took my breath away was the view, wow…  just wow,  imagine having a luxurious treatment and having a panoramic view of the Indian ocean? Can't imagine it? Then you have to visit for yourself.
So what does it have to offer?
Spa & Hydro Facilities: Couples treatment room, single treatment room, steam room, relaxation area, Jacuzzi.
Operational Hours: 8am – 10pm, 7 day spa service.
Other Facilities on site: Swimming pool, conference centre, restaurant, entertainment / relaxation area, all inclusive spa packages including Dinner, Bed, Breakfast and spa treatments, sauna, Jacuzzi