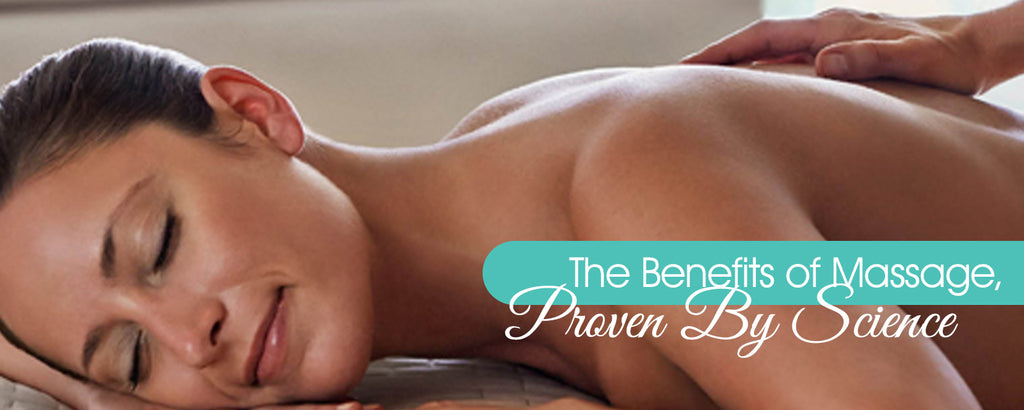 Aside from providing a feel-good way to pamper yourself and indulge in self-care, massage therapy is a powerful tool to improve your overall health and wellbeing.
The benefits of massage therapy have been tested by time and science. While each massage technique has its own benefits and goals, these scientifically proven benefits for your body and mind remain consistent throughout.
Pain Reduction
Dating back centuries, massage therapy has been used and heavily studied for various types of pain relief. Studies found massage therapy relieves pain in the lower back, neck, shoulder, head and even osteoarthritis of the knee. Something as simple as a 10-minute muscle massage following a workout can reduce soreness by up to 30 percent, studies now. Additional research links massage to pain relief in people with cancer, autoimmune disorder and chronic conditions such as fibromyalgia.
Gentle Exfoliation
The friction of your massage therapist's hands paired with nourishing massage oil or cream gently exfoliates your skin, allowing new skin cells to emerge along with radiant, glowing skin.
Increased Production Of 'Feel Good' Hormones 
As you relax during your massage, your nervous system's hormone production begins to balance out. This means your stress hormones decrease and 'feel good' hormones like endorphins increase. Research shows levels of Cortisol, the stress hormone, dropped by 31 percent following a massage while hormones like dopamine and serotonin increased about 30 percent. This process is especially helpful for people suffering from anxiety, stress or insomnia.
Lymphatic Drainage
As your massage therapist works to flush blood through your muscles and tissues, they are also draining the lymphatic system which filters out waste, dead cells and pathogens. This helps reduce fluid retention and boost your body's natural detoxification process.
A monthly massage at the hands of a professional massage therapist is always the best option to maximize your benefits.