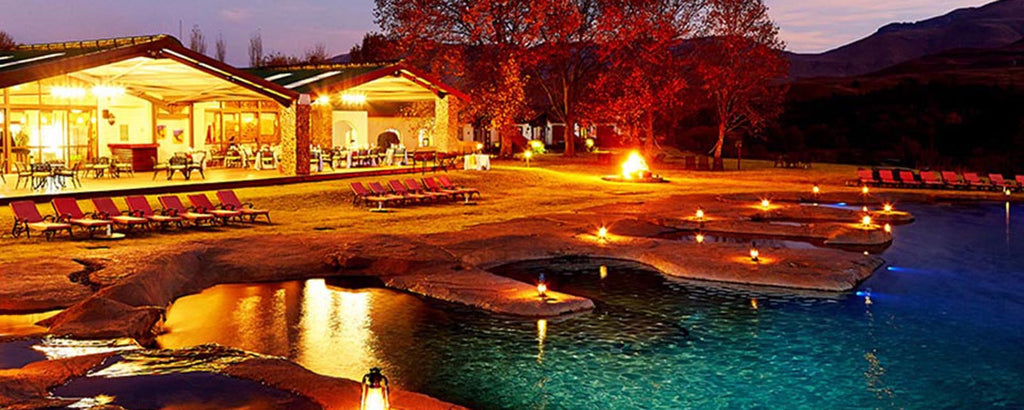 Girl nights, couples retreats, boys weekends, all familiar terms, but have you ever heard of family spa day? Well we want to start a revolution, where families who do wellness together, stay together.  Since spa treatments have become mainstream, and not something that is targeted towards women or exclusive. More and more people are enjoying the benefits of the spa, from massages to manicures, self love and taking care of ones body and mind is ranking high on the list of peoples needs.
La Vita Spa is proud to be associated with many family resorts around South Africa. From the western cape, KwaZulu Natal to Mpumalanga and more. When planning your next vacation, why not explore some destinations that offer a wellness spa too. And book a day for you and your family.
If you were dreaming of escaping to the mountains, Bushman's Nek Resort has plenty for the whole family to do. Book an early morning outride, have breakfast on the deck overlooking the mountains, then spend the afternoon relaxing at the La Vita Spa onsite.
Looking to watch the waves? La Vita Spa can be found at La Montagne Resort in Ballito, this large family styled holiday destination is designed for families. The spa is open late, so after a day spent in the sun, an evening spa booking is something different to enjoy.
A family spa day is ideal for those with older children, teens and above. Those with younger kids, will enjoy a shorter time spent letting the littles have their first manicures. Cue the camera for those cute little pink nails, and happy little faces.
Family spa days are something different, and a great way to relax all together.