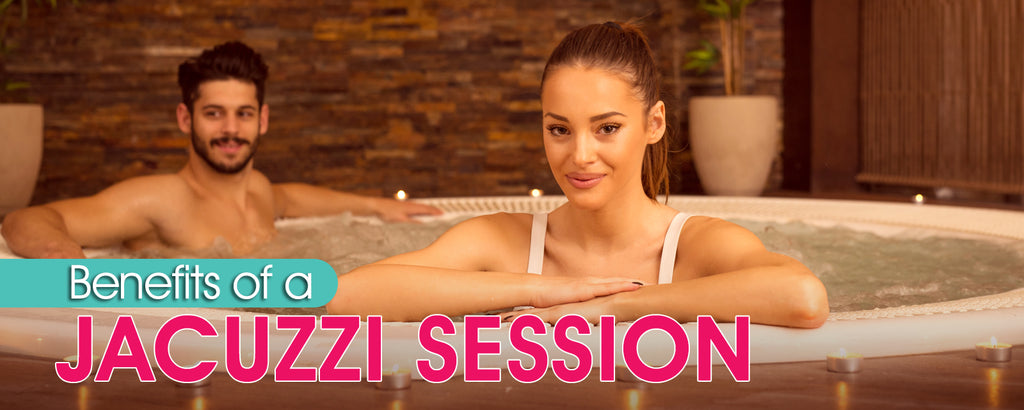 Did you know that a Jacuzzi facility is available at many of our branches? Add on a hydro session to any treatment that you book and pay ONLY R100pp. The hydro session is a 50min session which allows you use of the Jacuzzi as well as the Steam Room / Sauna.
Here are seven amazing benefits that soaking in a Jacuzzi will give you…
The first and most obvious benefit is stress and tension relief which is what we all need in our daily lives. After just one session your body feels relaxed and lighter.
The heat assists in relaxing the muscle, relieving muscle tension and promoting muscle relaxation.
This assists in improving sleep patterns. Excellent for insomnia, jet lag and narcolepsy
The hot water and massaging action and the buoyancy of the water can be an effective way to help relax and soothe muscles reducing pain and inflammation.
Better cardio vascular health is achieved as hydro therapy stimulates the blood vessels increasing circulation drastically.
Improves insulin sensitivity
Calorie burn – The use of hot water and powerful jets in hydro therapy assists in weight loss and toning the skin
Book your Hydro therapy session today! WhatsApp 0837764191 for more information.