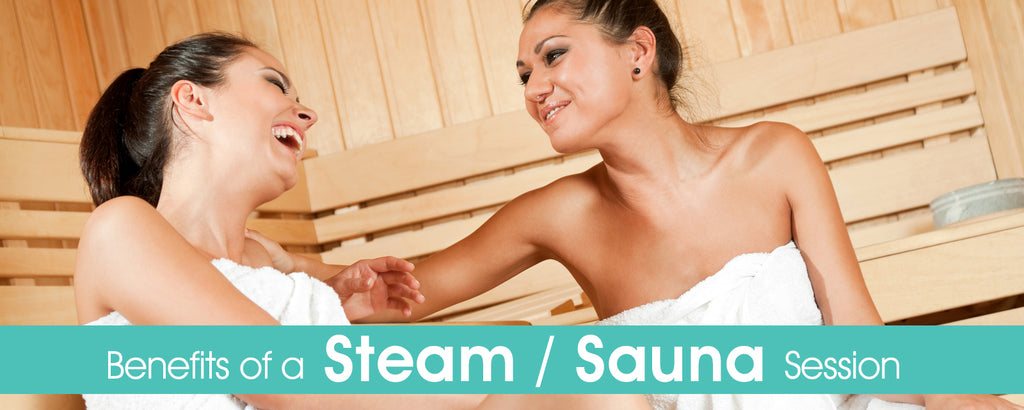 Did you know that a steam/sauna facility is available at many of our branches? Add on a hydro session to any treatment that you book and pay ONLY R100pp. The hydro session is a 50min session which allows you use of the Jacuzzi as well as the Steam room and Sauna facility.
Here are seven amazing benefits of a steam/sauna session:
The most immediate benefit of a steam session is weight loss. Due to the intense heat you sweat, which assists in loss of excess water stored in your body.
A steam session works wonders for the relief of chronic pain and arthritis.
Frequent steaming has been linked to improve heart function, lowers the risk of a stroke and dementia.
The heavy sweating has a cleansing effect on your pores, flushing out toxins and impurities. This results in healthy glowing skin.
Steam is a natural moisturiser. Moisture plays a significant role in reducing signs of aging, reducing fine lines and wrinkles and leaving you with soft supple skin.
Steam helps to induce a deeper sleep, helping you feel well rested. This leaves you feeling energetic and active the next day.
Great for reducing toxins in the body which on its own as we know, has an unbelievable amount of benefits.
Book your Hydro therapy session today! WhatsApp: 083 776 4191 for more information.