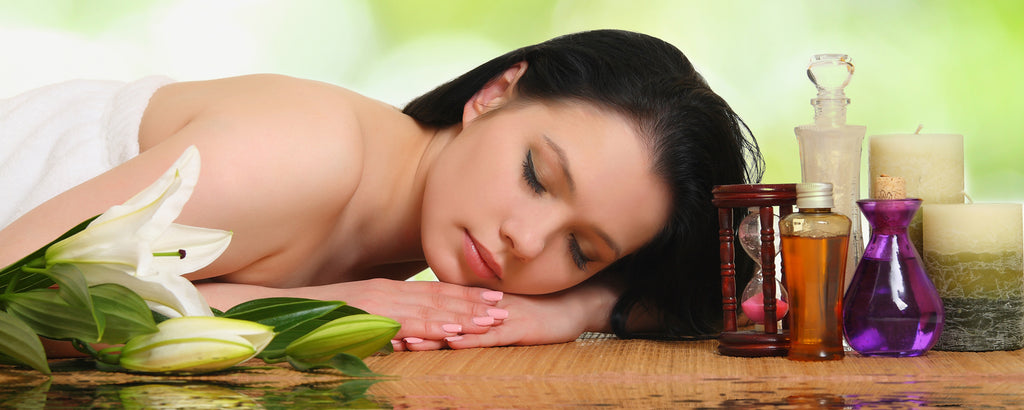 The changing of the seasons is a perfect time to refresh your look, whether that means trying out a new haircut, updating your makeup collection or perfecting your skin care routine.
SKIN
You will be showing a lot more skin in the warmer months, so make sure your arms, legs, elbows, knees, hands, and feet are ready. You have been hiding under layers of warm-woollies for a couple of months and it was too cold to extensively indulge in treating your skin properly so let's get you started on the basics.
Exfoliate- Get a good scrub, like the La Vita Lavender or Aloe body scrub. Exfoliate your whole body in small circular movements from your feet upwards for maximum circulation benefits. Concentrate on stubborn areas like elbows, knees and feet. Do this 3 times a week. Remember to exfoliate your face as well.
Moisturise- massage in as much body lotion and oils all over your body as much you can and get your skin looking fresh and supple. Try the La Vita Dancing Waters or Secret Wonderland body lotion. Get an Aromatherapy Full Body Massage; the nurturing oils can penetrate deep into your skin, while you relax. Layer cream thick on your feet and put on a pair of socks for extra penetration. Vaseline or petroleum jelly works wonders for cracked heels. You could mix some with a bit of La Vita Olive body butter for extra healing and repair.
HAIR
Trim- Get a good trim from your hair stylist to remove all the dead ends or create a new look for the new season. You might want to spruce up with some fresh colour as well; a couple of highlights could change your look to a more summery one.
FIGURE
As you will be showing some more skin and trying to squeeze back into some of last season's wardrobe, shed a couple of unwanted kilos and body fat.
Exercise- do anything you can: jogging, walking, gym, squats, sit ups, push-ups, jump rope, yoga, pilates, stretching…just do something to get your body moving for 30 minutes each day or 4 times a week. It is a fact that lean muscle burns fat, so tighten up and you will naturally always be more slim.
Eat- Change what you are eating. Eat whole fresh foods, lots of protein and good fats and cut the carbs, Skip the sugary beverages, opt for lots and lots of water (or soda water) with slices of lemon. Remember, simpler is always better. You don't have to overcook (or cook) your veggies, salads don't have to be boring and you don't need so much salt and sauces.
LIFE
Thinking- Get rid of negative thinking patterns. No matter how hard it may seem, tell yourself that life is good and the obstacle you are facing is temporary. Much time and energy is wasted through worry, anger, fear, guilt etc. Spring-clean your mind.
Environment- Spring-Clean your house, office, car and any other areas you spend time in. Cleanliness without clutter will benefit your health and mood, not to mention make life easier.
Enjoy the warmer days to come with a spring in your step!