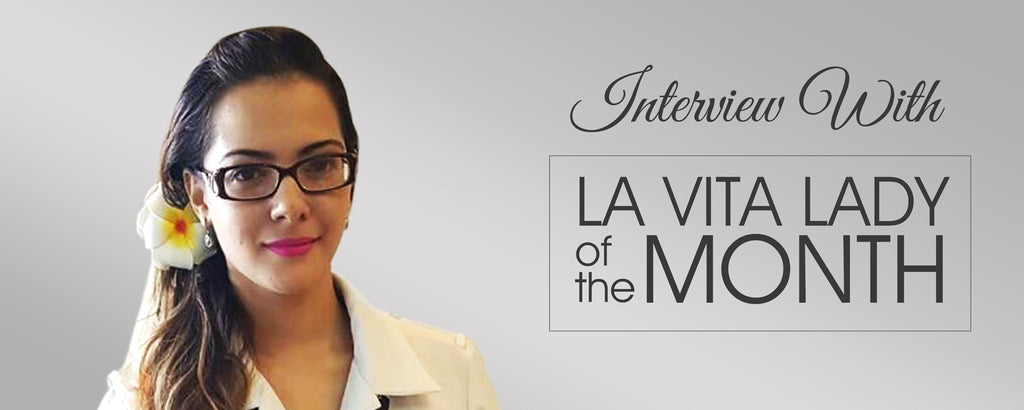 Introducing Fathima Chenia, a Regional Manager at La Vita Spas. Fathima is a single 23 year old who has been with the group going onto her fourth year. She is a dynamic individual and a go getter.
Let's see what Fathima has to tell us about her time thus far with La Vita Spas.
Take us through your journey with La Vita Spas.
I started in 2014 as a Spa coordinator. I was very successful in my post and within six months I was promoted to Spa manager. I managed the Spa at The Palace Hotel in North Beach and loved every minute of it. I had an amazing relationship with my therapists and built a strong bond between the customers and myself, so much so that I had a fantastic data base of loyalty customers. Before long a position as the group's Educator had become available. I knew that this was my chance to grow within the group, and I applied for the position with no real hopes. Two weeks later, I received the call that I was anxiously awaiting – the position was mine. I enjoyed every minute of training and educating staff, helping them to grow and traveling to the various branches. A year and a half down the line I was automatically promoted to Regional manager. I am very new to the post and taking baby steps, however I have no doubt with the support of my seniors I will excel as Regional manager.
What do you love most about La Vita?
The support structure at La Vita Spas is really extensive, which makes working pleasurable. It's amazing how the company sees the potential in you that you didn't believe you had.  I enjoy the variety of treatments offered and the introduction of new products which keeps things fresh and up to date.
Which is your favourite branch and why?
I have to say that Magalies Park is my favourite. The vibe at the branch is amazing. The Spa at Magalies Resort is always busy, the décor is world class and the facility is everything you would want if you visit a Spa.
Which is your favourite treatment?
Can I cheat and name two? Definitely the Majestic Milanese Facial where we incorporate our signature dead sea peel off mask and the body reshaping treatment which produce fantastic results. It's amazing how the treatments lifts, firms and tones the skin giving you a younger looking you.