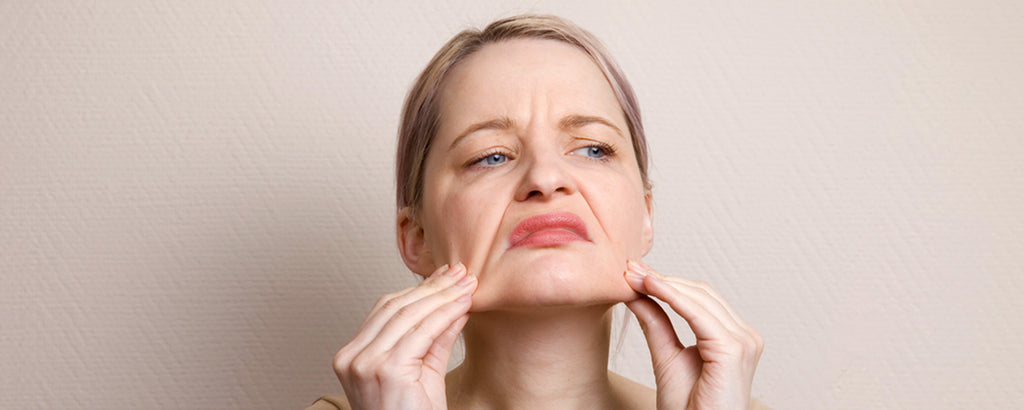 Looked in the mirror lately and wondered where the face you knew has gone? You start to contemplate your life choices? Maybe you should have stayed out the sun more? Had another glass of water or removed your make-up before bed, or just maybe you smoke? All these factors can lead to early onset of wrinkles, so can genetics.
Some will say, those are lines of "wisdom",  but really, when you staring down another birthday, I would give a little less wisdom, to not having to worry about the dark circles and my eyelids going south for the winter.
Thank goodness for companies that know how we (the forever youthful) – want to stop the clock, or at least slow it down just a little. Fighting back the early onset of ageing is not easy, but with a little help from the new La Vita Facial Range, we have a friend on our side.
Anti-Ageing Science… nothing comes close!
The most intense and scientifically proven anti-ageing combination formulated yet, Containing:
Argireline: Prevents and slows down the signs of ageing.
Vitamin A,C & E: Lightens pigmentation and brightens skin tone.
Hyaluronic Acid: Replenishes skins moisture.
Matrixyl 3000: Prevents visible signs of premature ageing.
Niacinamide: Refines the appearance of skin's texture and fine lines.
Rooibos: Protects skin and maintain a more youthful look.
Cleansing Toner (2 in 1) (250ml)
A two in one cleanser and toner which is gentle yet highly effective. Thoroughly cleanses the skin removing excess makeup and impurities without drying out the skin and balances the ph levels. Suitable for a dry ageing skin.
Anti-Wrinkle Day Cream (100ml)
Incorporating the optimal gold standard age-reversing ingredients with SPF 15 for ageing skin, Firms, smoothes, rehydrate and nourishes skin improving the appearance of fine lines and wrinkles.
Anti-Wrinkle Night Cream (100ml)
La Vita Regenerating Night Cream, fortified with Green Rooibos extract, Vitamin A and Olive Oil, provides intensive moisture and supports the skin's renewal process and natural balance during the night, leaving an intensively rehydrated and rejuvenated skin. Boost the production of collagen and elastin.
Anti-Ageing Eye Cream (20ml)
La Vita  Anti – Ageing Eye Cream instantly hydrates the vulnerable eye area. Helps reverse the look of ageing.  Repairs fine lines & wrinkles,  reduces dark circles, puffiness, and brightens dull skin for a younger look. Strengthens the moisture barrier of the skin.
Dead Sea Peel Off Mask (500gr)
A natural Dead Sea Peel-Off Mask that evens out the skin tone giving radiance. Excellent for anti-ageing, lifting and firming and hydrates the skin.
Visit the online store to get yours