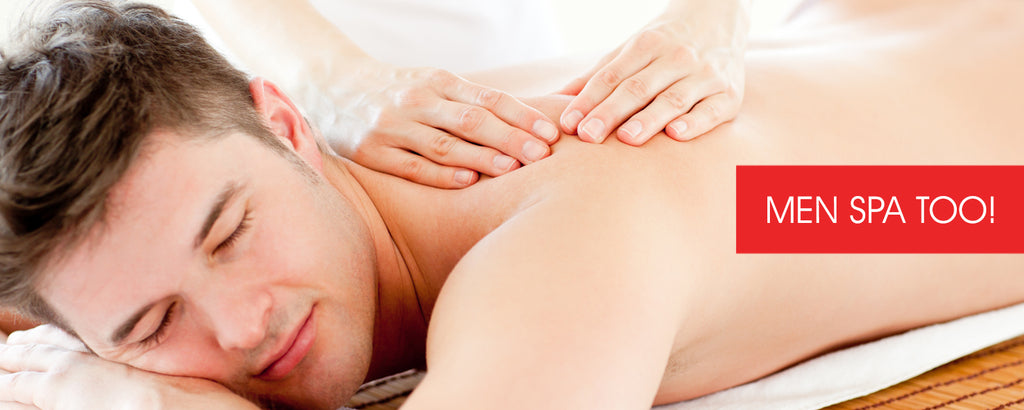 Men are realising how important it is to look good and feel good. Many men now see spas less as an indulgence and more as a health necessity.
Finding the time to have "ME TIME" is difficult for both men and women. However, we all deserve some time to indulge and be pampered, and spas are the best way to get away from everyday life and rejuvenate your mind, body & soul.
Men are often quick to assume a day at the spa is a women's indulgence, this is not true. Men have been using spas for decades for the exact reason as women, to look and feel good. 

What type of treatments can men get at La Vita Spas?
La Vita Spas treatments for men, have been designed with active men in mind to be completely pampered. From facials, pedicures, massages to manicures treatments are designed for relaxation and rejuvenation.
Waxing
Male athletes will tell you, waxing is a safe and most reliable way of removing body hair, and as a hair-removal method it is far less irritating than shaving or trimming. On top of that, the effects of waxing last a lot longer, plus you're not left with unsightly rashes or stubble.

Manicures
Looking at persons hands tell a tale about who you are. Bitten nails suggest you're a nervous person, rough hands suggest you just don't care, and dirt under your nails…well, let's just say that they won't go unnoticed in a business environment. First impressions are lasting impressions, book a manicure!
Spa Pedicures
During a pedicure, not only are your nails buffed to perfection, your feet are scrubbed to remove all traces of dead, dry skin,  dipped into a paraffin dip and are gently massaged. You'll be left feeling relaxed and wondering why you didn't do this sooner! Your feet will feel like a babies "bottom". 
So what are you waiting for book your spa experience with La Vita Spa. www.lavitaspas.com.